Additel 761A: A Breakthrough in Automatic Pressure Generation & Control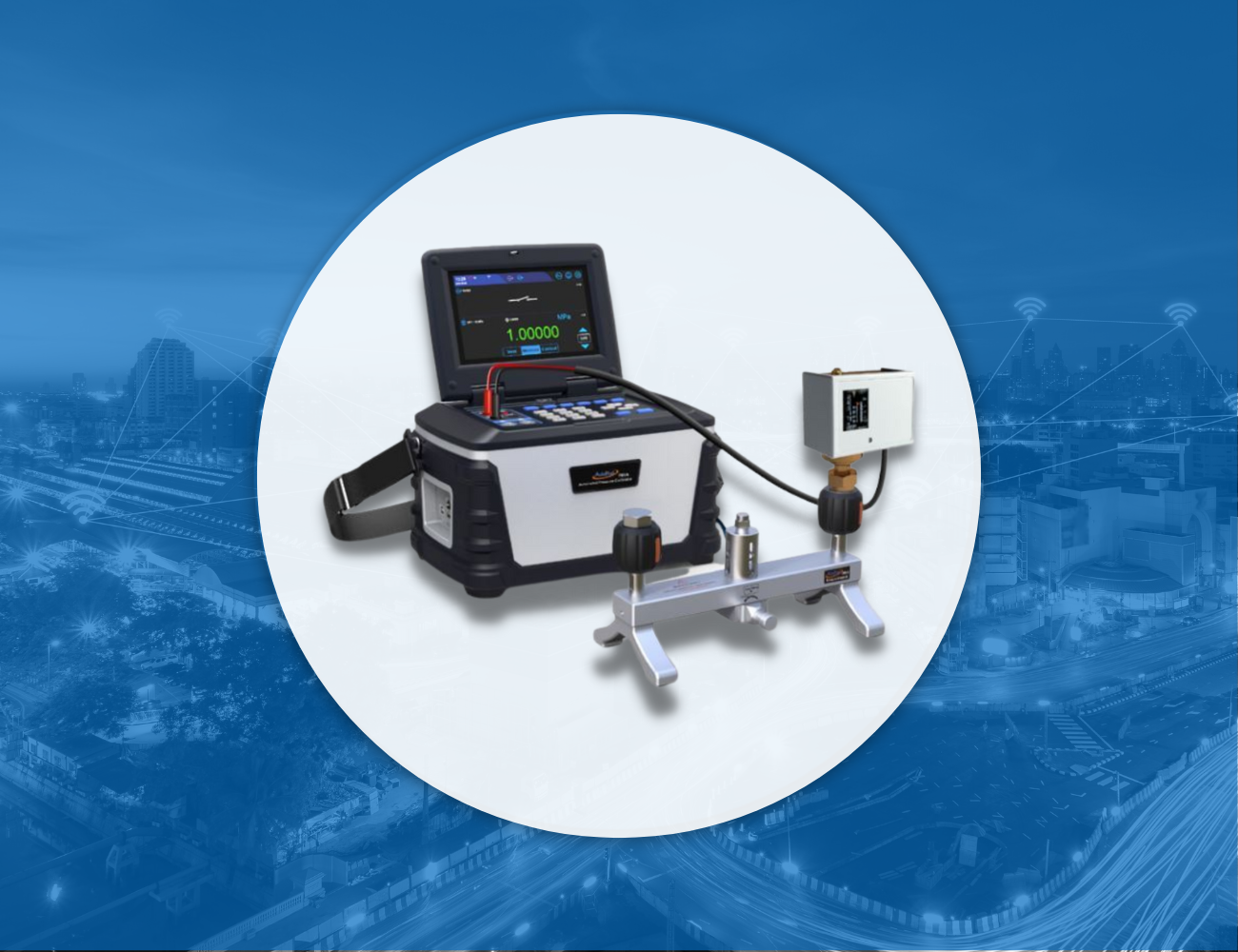 New Features In A Familiar Face
When the folks at Additel are developing new products, their primary focus lies in innovation and intuitiveness. The Additel 761A automatic pressure calibrator is the embodiment of these principles.
The entire system is self-contained, portable, and widely versatile. The internal pump can effortlessly control pressures from vacuum to 1000PSI with the touch of a button. The 761A pressure calibrator has control stability up to 0.003%FS and offers optional precision accuracy modules to 0.01% full scale.
Features of the Additel 761A Automated Pressure Calibrator
Run tests, log data, and calibrate. All while you're on your lunch break.
Head & Shoulders Above the Rest
Log & Review Data from Tests and Tasks with 6GB of storage
Easily Upload Bulk Tasks for Easy Preparation
Runs Tests/Tasks/Calibrations etc. Without Need for Oversight.
HART & Profibus Communications: Wi-Fi, Bluetooth, USB, and Ethernet
7" TFT Touch Screen Display with 800 x 480 Color Resolution
16 Hours of Battery Life
Enjoy the Benefits of Innovation
Simply Set the Desired Pressure and Watch the Calibrator Do the Work.
Newly Designed Internal Pump - Capable of Generating 1,000PSI
Extremely Versatile with its Wide Range of Pressure Ranges
Two Removable Internal Pressure Modules for Multi-Range Selection.
User-Friendly, Intuitive Design
Allows you to Focus on What is Most Important to You and Your Process: Takes Pressure Off the User by Reducing the Responsibility Required with These Tasks
Remove Human Error
With the ability to bulk upload programs, it is easy to replicate tasks for reliable data points every time. Remove human error with the Additel 761A procuring your data and make more informed decisions with full confidence.
Still Need Help? Call an Engineer Today.
If this post still leaves you wondering what type of industrial instrumentation would work best for your application, our engineers would be happy to help you. Give them a call at 1-800-884-4967. Or, you can shop for a wide range of industrial instrumentation from top brands and even configure your product online. We offer free lifetime tech support with every product sold.