It's Time To Upgrade Your GE Fanuc 90-30 PLC
If the GE Fanuc 90-30 is your primary PLC / PAC, it may be time to consider the future of your control system. Although your 90-30 system may still be operating, eventually the time will come when maintenance is required. As always, when replacing equipment the first question to ask is whether your production needs have evolved or increased. Originally released over 20 years ago, the obsolete 90-30 may no longer be able to keep up with your current requirements.
Much like cellphones, technology is constantly evolving across all industries, giving the buyer more options and better performance. If you think about it, an old iPhone 4 wouldn't last long with today's demanding and high-tech-focused consumer base. So, that begs the question: What functionalities may be lacking in your older equipment? To start, you can expect some difficulties locating spare parts (chargers, keypad…), as factory-new 90-30 parts are no longer being built. Additionally, ask yourself if extending the service life of the unit with spares even makes sense? Would you keep getting the iPhone 4 fixed, or would you consider a new device with modern technology and more extensive capabilities? If the latter, this post is for you.
Introducing... The All New RX3i
Thankfully, there is already an ideal replacement for the 90-30... the Emerson RX3i. Upgrading your 90-30 program to the RX3i is a simple migration. The RX3i offers significantly more processing power, enhanced security, and communication options that did not exist 20 years ago. Minimal conduit re-working helps save on installation costs. How cool is that? Some migrations have been completed in a matter of hours, reducing downtime operating losses and getting your system up and running faster. Not only is the install time market-leading, your control system now has now advanced into the 21st century. We are hoping to clarify any questions you have about migrating to the RX3i in this blog and provide some typical migration steps to help you through the process. As always, if you have any questions or would like to speak with an engineer, call Instrumart at 1-800-884-4967 or visit our website.
Before we begin the migration process, let's check a few things.
1. Check to ensure you have a copy of the project running on your 9030
2. Make sure you have a new RX3i base plate, power supply and CPU module (Additional hardware may be required)
3. Use this chart to make sure your I/O modules are compatible with the new RX3i. If one of your modules doesn't appear, give us a call.
Step 1: Open PAC Machine Edition (Professional Development Suite Required) and load the 90-30 in the file menu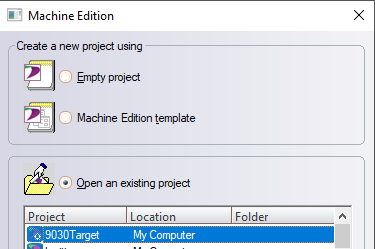 Alt: If you are using a zipped backup file here is how you navigate: Home>Manager>My Computer>Restore
Step 2: Navigate to Project>Target (name dependent of the program)

Step 3: In the inspector window on the right, select the family and change it to PACSystems RX3i.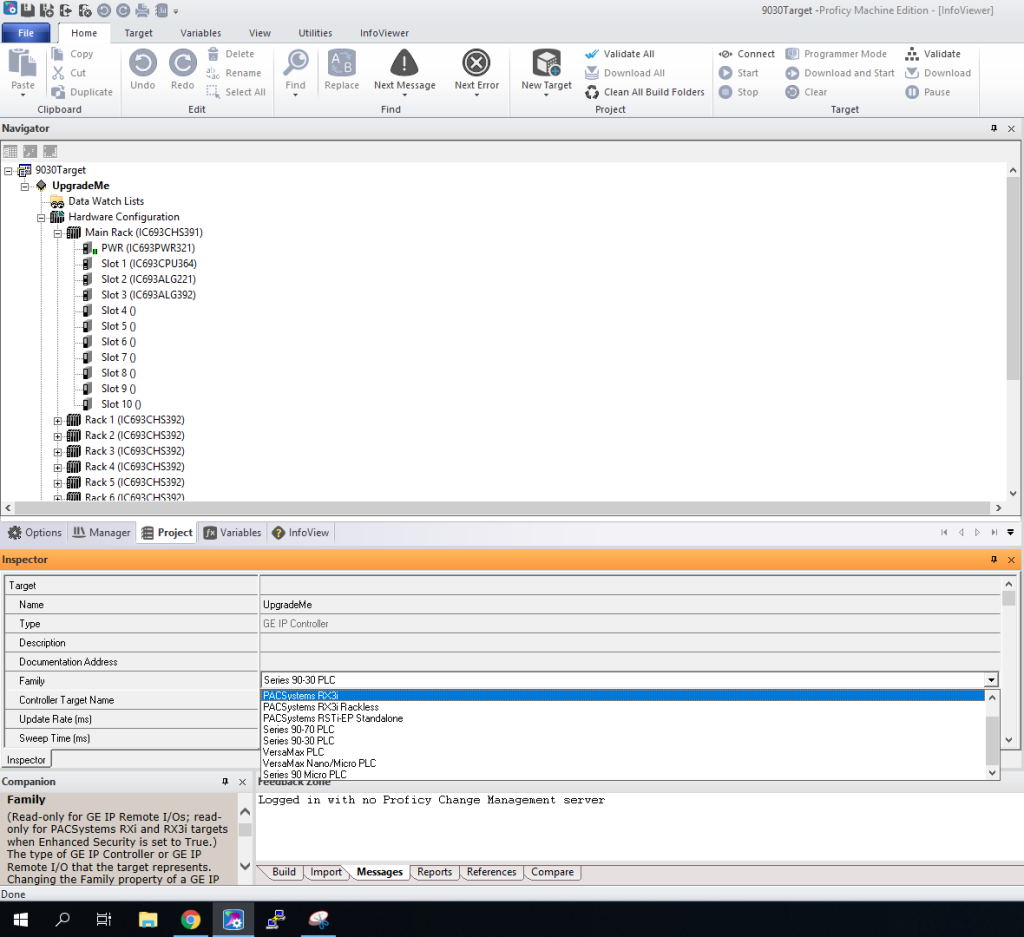 Note: A warning will pop up: click "OK".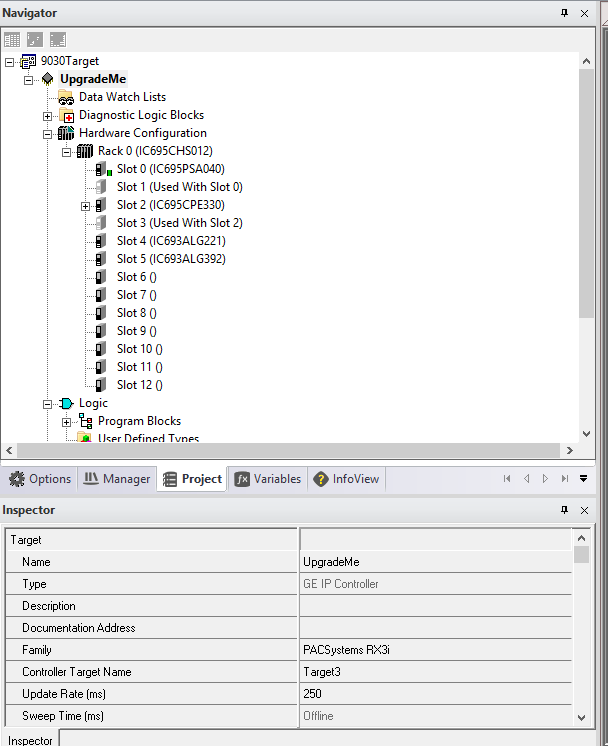 This is when you will see the Target Conversion Report.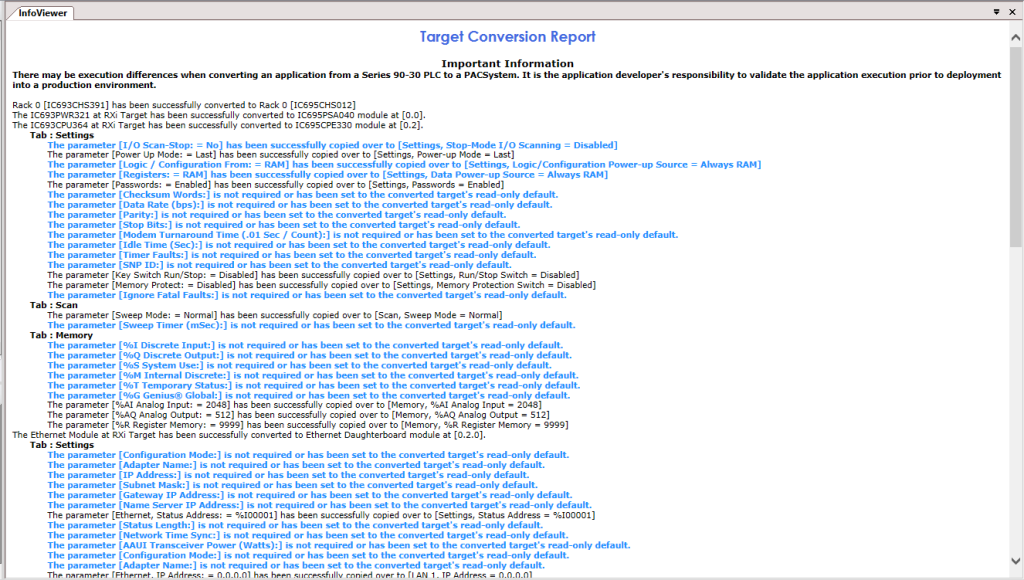 Review to confirm a successful conversion. Some logic blocks do not transfer over to the RX3i correctly. This report will indicate where in your control program you will need to make manual changes. Everything else is done automatically!
Note: Remember to always verify proper operation before deployment.
Are You In New England?
Schedule an on-site visit with one of our engineers to walk you through the process and get you started. Or, feel free to give us a call at 1-800-884-4967 to speak with an applications engineer today. We offer free full tech support with every product we sell.
For further assistance, or any questions, comments, or concerns, visit Instrumart.com or call at 1-800-884-4967 to speak with an application engineer. We offer free full tech support with every product we sell.