Rosemount 8600 Series Vortex Flow Meter
The Rosemount 8600 Series Vortex Flow Meter is optimized for general purpose flow metering and utility applications including clean fluids and steam flow. The 8600 Utility Vortex meter offers enhanced reliability and simplified maintenance with vibration immunity without any moving parts. The optional MultiVariable sensor reduces installation costs, simplifies installation, and improves performance in saturated steam.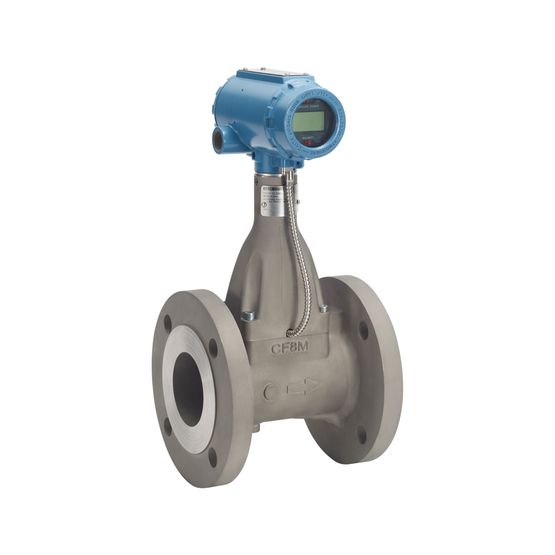 Features:
Simplified troubleshooting with device diagnostics enable field verification of meter electronics and meter verification
Eliminate DP impulse lines, leak points, and plugging issues with inline technology
Simplify installation with no field calibration or zeroing required
Cover a broad span of flow rates with wide rangeability
Electronic verification enables simplified troubleshooting
Perform easy maintenance with replaceable sensors
Remote mount electronics offered for easy access to meter electronics
Ideal applications:
Saturated steam measurement: an application that is less demanding doesn't need the extra compensation needed to measure superheated steam
Campus energy applications: ideal for any type of facility with a physical plant for steam generation requiring accounting and balancing.
Instumart is now discounting the Rosemount 8600 Series vortex flow meter at a starting price of $3,298, making it an ideal and affordable solution for entry vortex flow measurement.
For further assistance, or any questions, comments, or concerns, visit Instrumart.com or call at 1-877-270-1227 to speak with an application engineer. We offer free full tech support with every product we sell.