Aalborg: Affordable Precision Instrumentation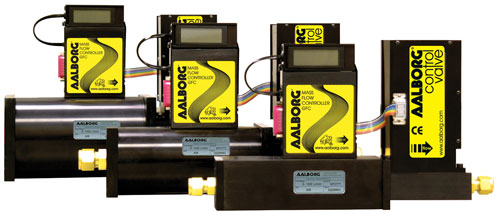 Trust Is Earned Not Given
Companies now more than ever, need to earn consumers trust, or else you will be forgotten like last week's Twitter trends. As consumers, we train ourselves not to take anything at face value. "What is the catch? What is in the fine print?" Most consumers believe brands are trying to deceive them when that couldn't be farther from the truth.
Transparency in brand messaging is so fundamentally important because it not only clearly establishes what benefits you provide as a brand, but in turn positions your brand as a trustworthy source of information.
Walk The Walk
Aalborg is a brand that looks at themselves within a realistic scope. By understanding what they do best, they created a reliable, low cost option for customers looking to monitor machine processes. They keep it simple yet effective. Without adding unnecessary frills, Aalborg offers a budget-friendly alternative to big expensive process monitors. They see the value in having multiple meters and controllers in various points of the process. More data points mean the user has a clearer picture of overall process welfare.
Understanding what you specifically do differently and better is key. Leveraging that and using it to your advantage is where a brand goes from good to great. Owning a low-cost position is a tricky tightrope to walk. Aalborg aims to deliver the same results as the high price point products just in a low-cost package. In this case, price is not an indicator of quality.
Best Uses
- Having multiple monitors set up in one process to see where there may be leaks in the system.

- Monitoring at different points in the process to help locate the leak and understand what you need to do to keep your process running at top performance.

For further assistance, or any questions, comments, or concerns, visit Instrumart.com or call at 1-855-467-0781 to speak with an application engineer. We offer free full tech support with every product we sell.